Mending & Alterations
I believe in mending in a broad sense - be it ecosystems, hearts... or a favorite pair of jeans. It seems that our favorite pieces of clothing are the ones that wear out first. So why not patch them up instead of throwing them away? Bringing new life to a beloved item tends to make the piece that much better - it bears the mark of a loving hand and announces, "I was worth fixing!"
Along the same vein, living in a world with fast fashion and few tailors, often we have clothes in our closets that just don't quite fit right. A simple hem or seam can vastly improve an item's wearability.
Let me help you mend your rips, heal your scuffs, and hem your frays.
I specialize in:
-visible mending inspired by the sashiko technique
-detailed hand-patching
-sturdy machine mending for work wear
Email me for a quote
$15 minimum
Each mend generally ranges from $10-$45
Ship to me, or local pick up available
*Do you have damaged vintage or antique, natural fabric clothing or linens that you don't want and cannot sell? I am creating a collection of mended & dyed clothing and home goods and am happy to take them off your hands.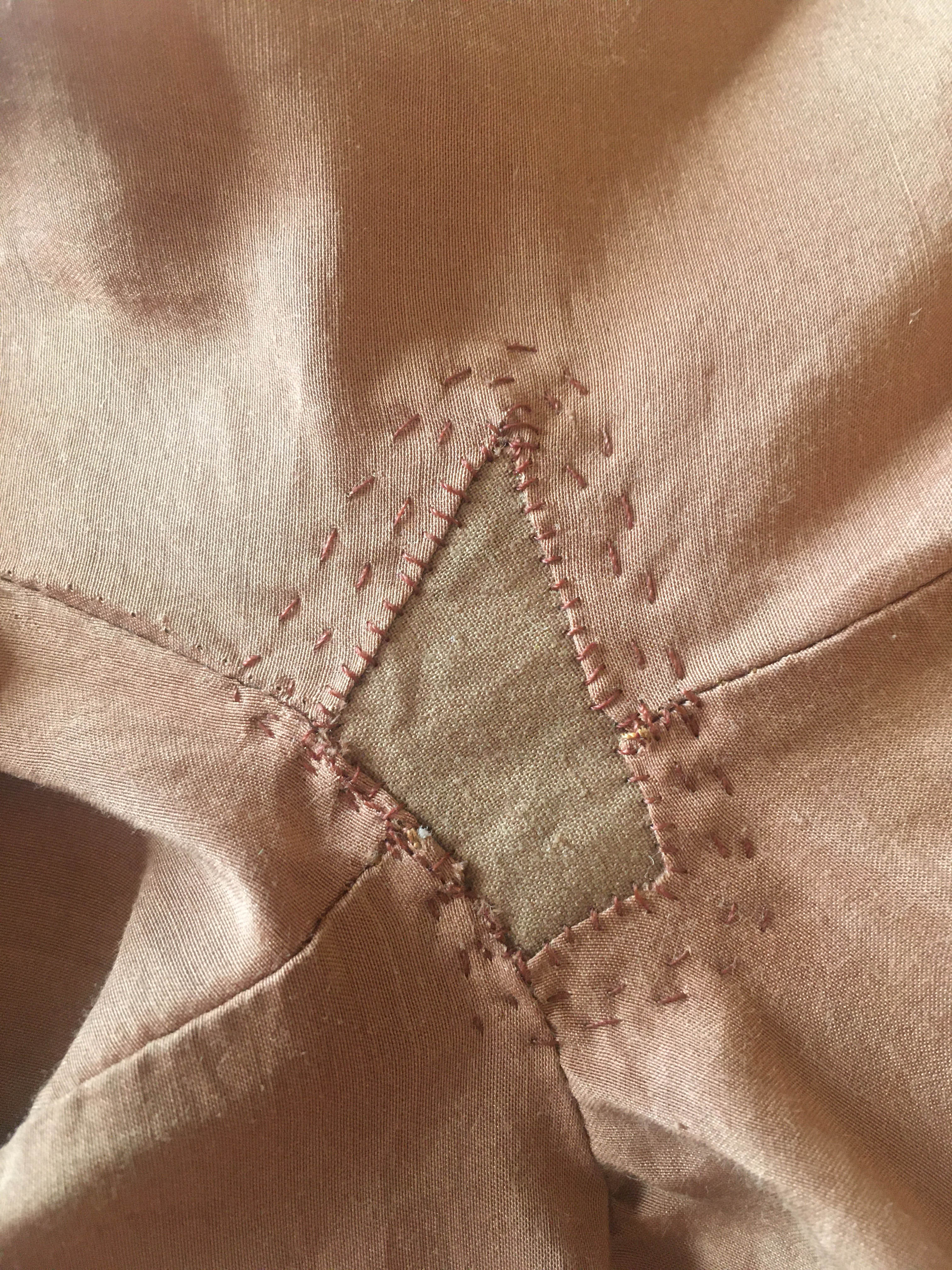 ---
---
Sashiko-style visible repair for Sarah - These jeans used to belong to her mom, and are on the point of being threadbare. Eventually mended pieces can end up as relics - something you can't wear regularly but that might have a place hanging on your wall or in a special chest.
This is a mending project I did on my grandma's old sweater I have adopted! At first I wore it because I thought it was cute when rummaging through her closet, but when I realized it had tiny holes all throughout, I decided to mend each one as a meditation on love and memory. I filled each of 49 holes with red yarn to highlight the repairs rather than try to mask their existence. They're not perfectly neat but who cares! Now when sweater weather returns I will have this extra special generational layer to make me warm and keep me connected to this rad Big Sur woman I'm proud to call my grandma.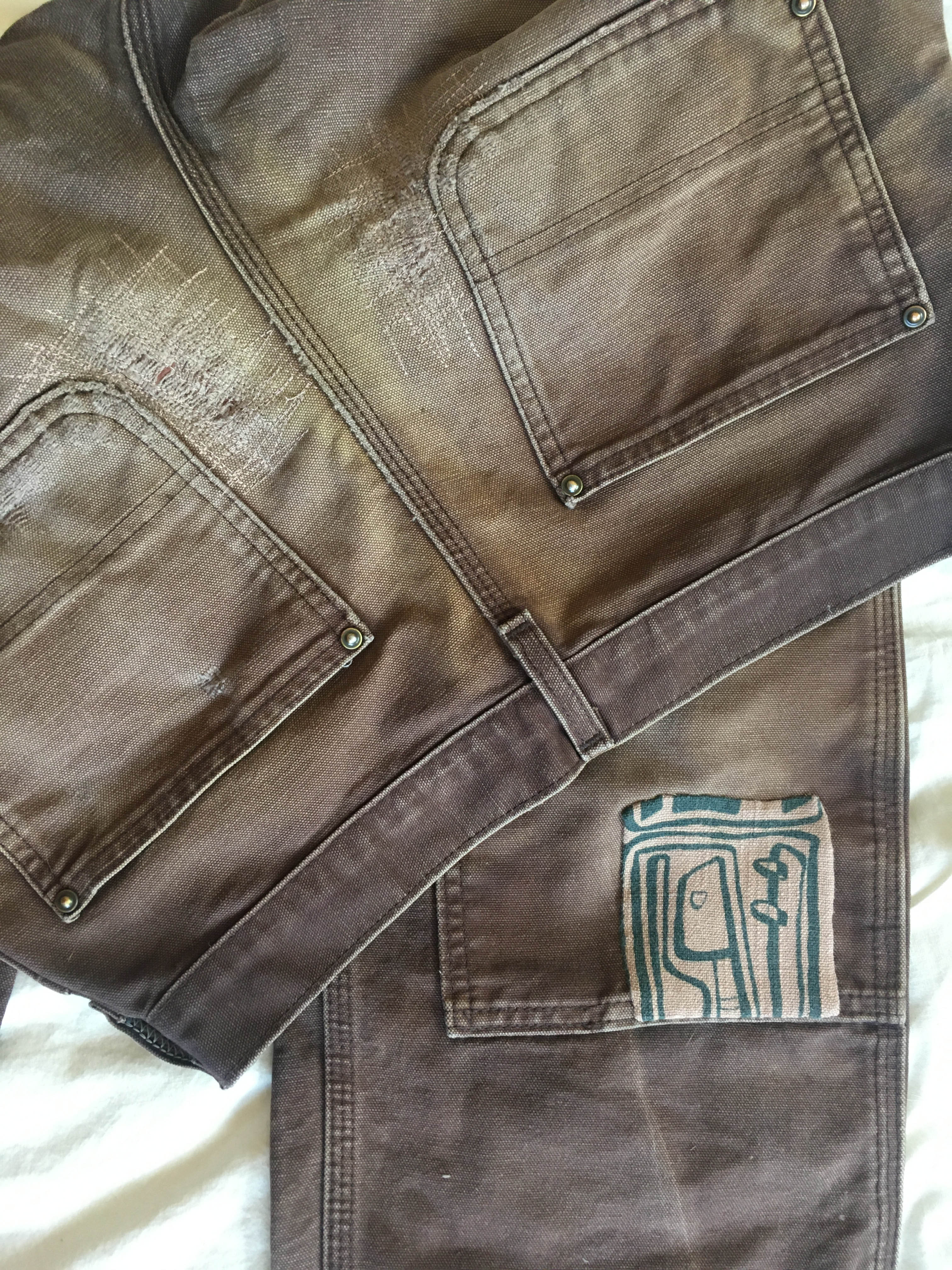 Workwear!

I love mending workwear for my friends who work at farms and in construction. These clothes are made to be durable, but even so can become tattered with such hard wear.

Options range from machine stitching (visible or invisible) to hand sewing (sashiko style to patching.)